In the award ceremony of the Vietnam Travel Awards 2018 for enterprises who made notable contributions to the overall development of Dômestic tourism at the night of July 9 in the Vietnam – Soviet Culture, Labor and Friendship Palace, Sun World Ba Na Hills was honored to be the "Top Tourist Destination of Vietnam 2018".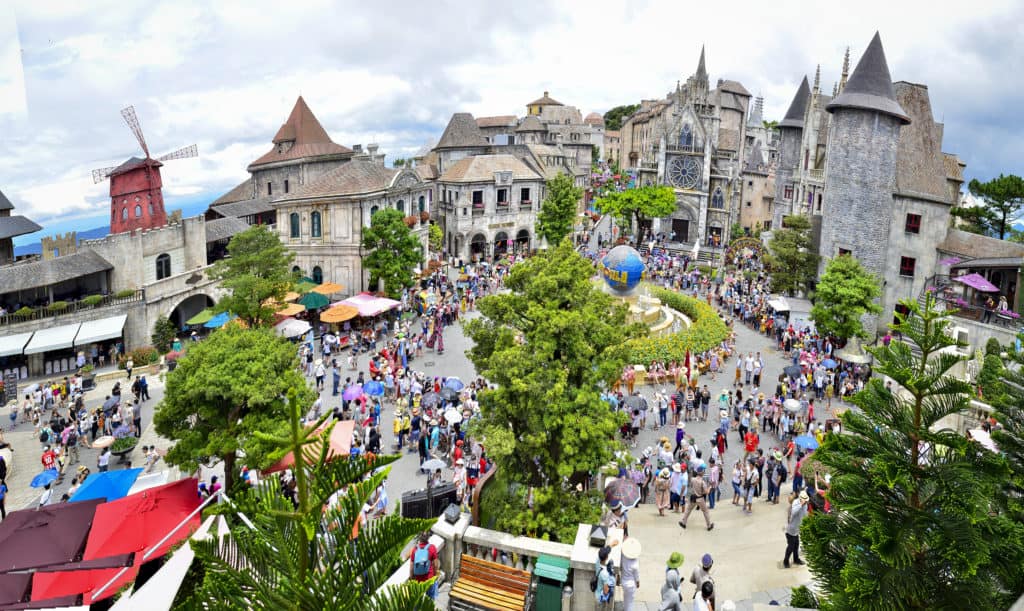 It's the fourth time in a row that Sun World Ba Na Hills was honored with such a prestigious award at a national scale. This award continues to demonstrate the prowess, service quality and contributions of Ba Na Hills resort complex to the overall growth of Danang tourism in particular and Dômestic tourism in general.
Over the last 11 years of establishment and development, Sun World Ba Na Hills has become a commonplace of both Dômestic and international tourists as soon as they land in Danang. Given constantly upgraded services and well-crafted efforts to enhance customer experience, SunWorld Ba Na Hills is on its own an alluring gem to Vietnamese and foreign travelers as well. In 2017, the complex receive 2.7 million arrivals out of 6.6 million of total tourist arrivals to Danang, including 1.7 million visitors who dropped by Ba Na.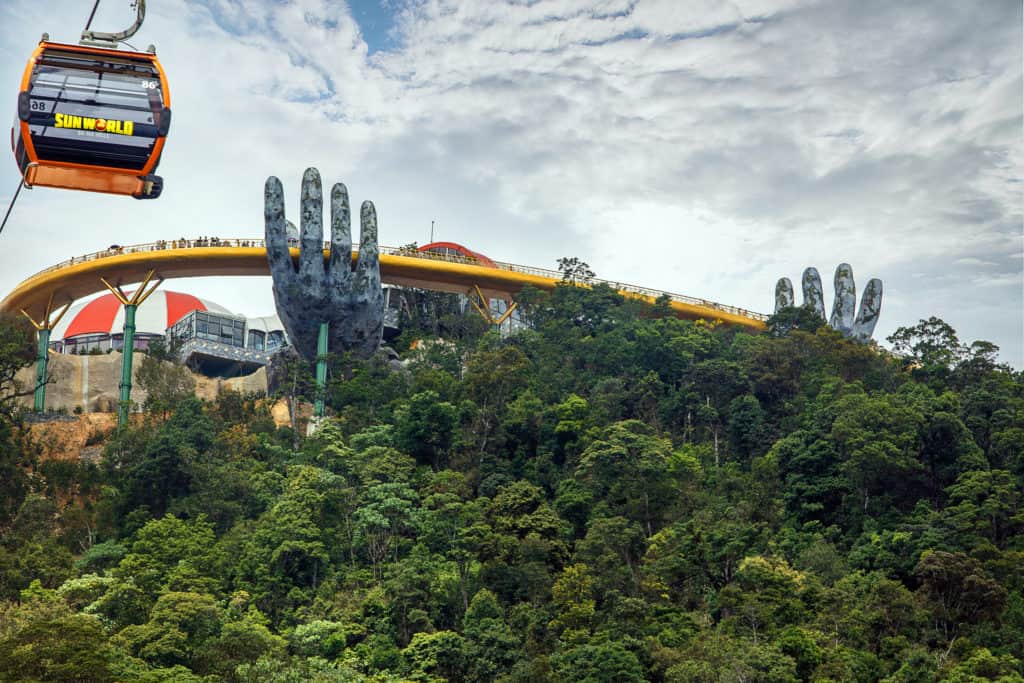 The fascination of this resort complex on the Lord Mountain is rooted not only in renovated and upgraded amusement hallmarks. Ealy last June, the unique Golden Bridge on the Lord Mountain was aso officialy put in operation, and immediately became a tourist magnet of the city. This design, regarded as one of a kind in Vietnam and even the world by expert, elevated the Golden Bridge to be a fascinating check-in spot of visitors. In the future, the Golden Bridge is expected to be a venue of various premium fashion shows and art performances of notable artists from inside and outside the country.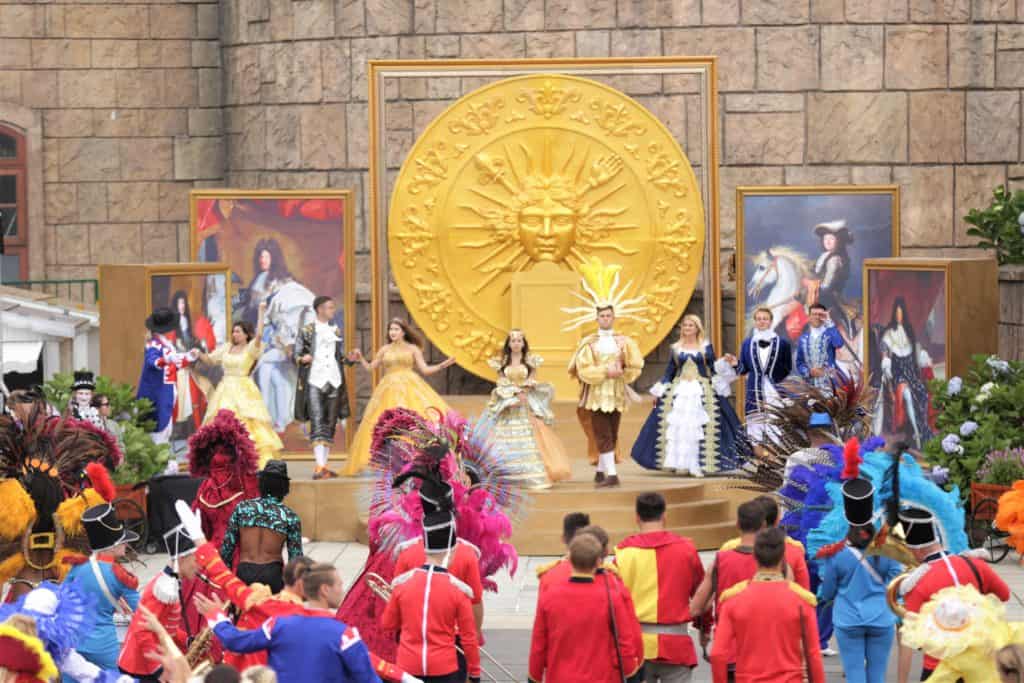 In two years of 2017 and 2018, Sun World Ba Na Hills has also unrelentingly upgraded its catering services in the complex as a number of new restaurants are launched, including Le Louvre buffet restaurant that offers hundreds of authentic and well-prepared Chinese foods. The latest and also most colossal restaurant in this 20-something chain in Ba Na Hills is the Beer Plaza, a new venue of the B'estival 2018 that spans a total of 9,000sqm and is able to accommodate up to 3,000 guests…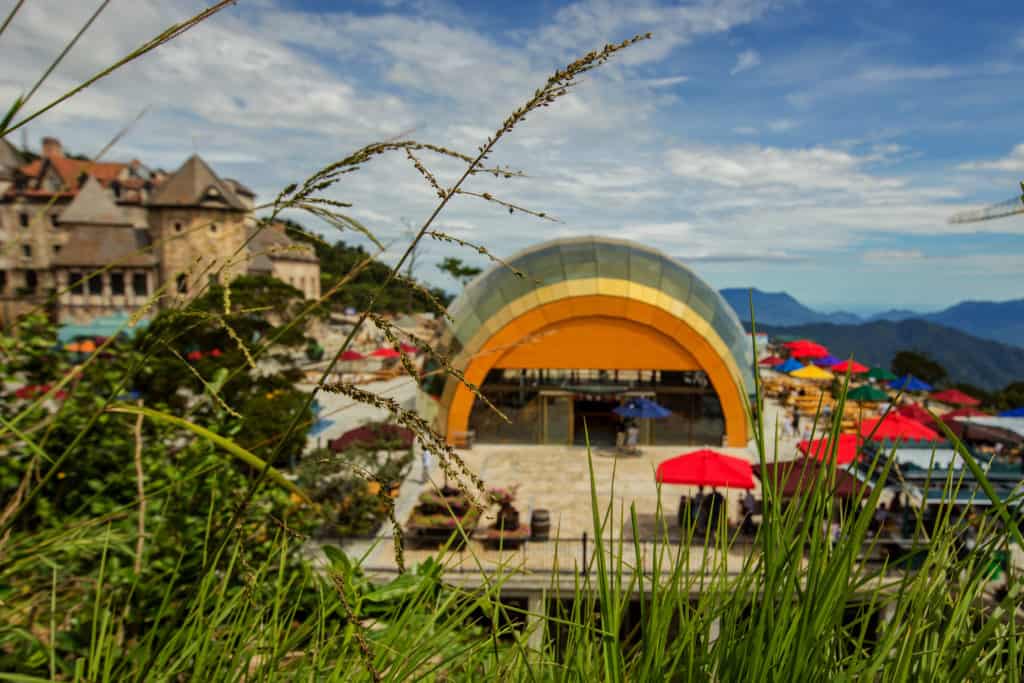 Leisure and entertainment activities of the resort have been proactively upgraded and renovated. Art performances in SunWorld Ba Na Hills are even diversified to an unheard level of scale and creativity.