For the convenience of guests scheduling, we would like to announce the service information at Sun World Ba Na Hills as follows:
THE PARK OPERATES NORMALLY
 Working hour: From 7.00 to 20.00 daily

 Price:
Adults and children over 1m4: 750,000 VND
Children from 1m – 1.4m high: 600,000 VND
Children under 1m tall: Free
VISITORS CAN VISIT THE FOLLOWING LOCATIONS: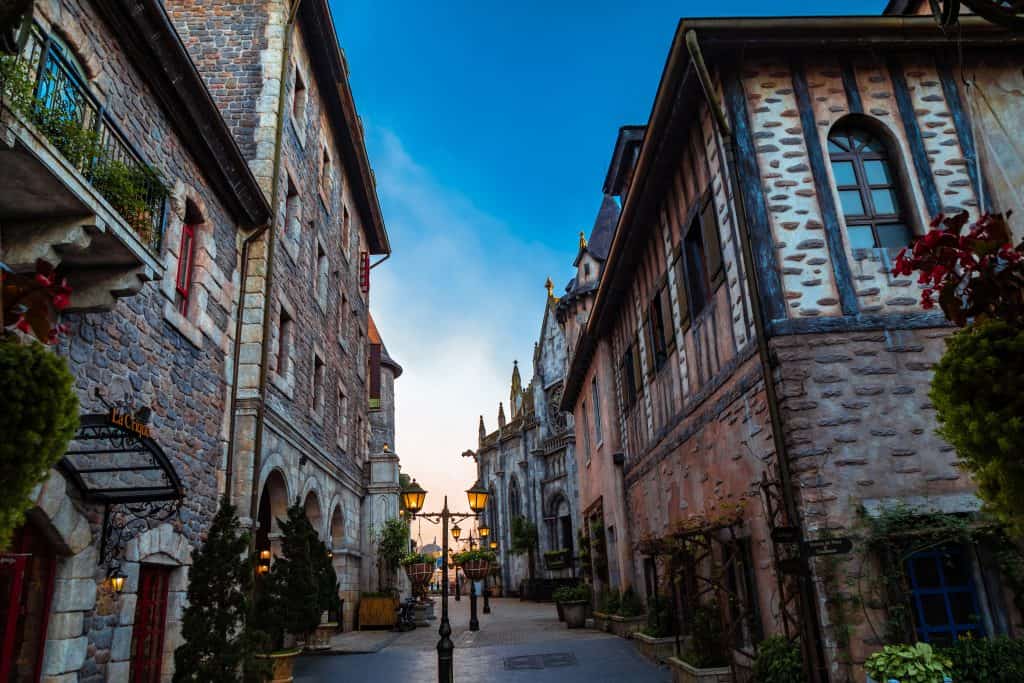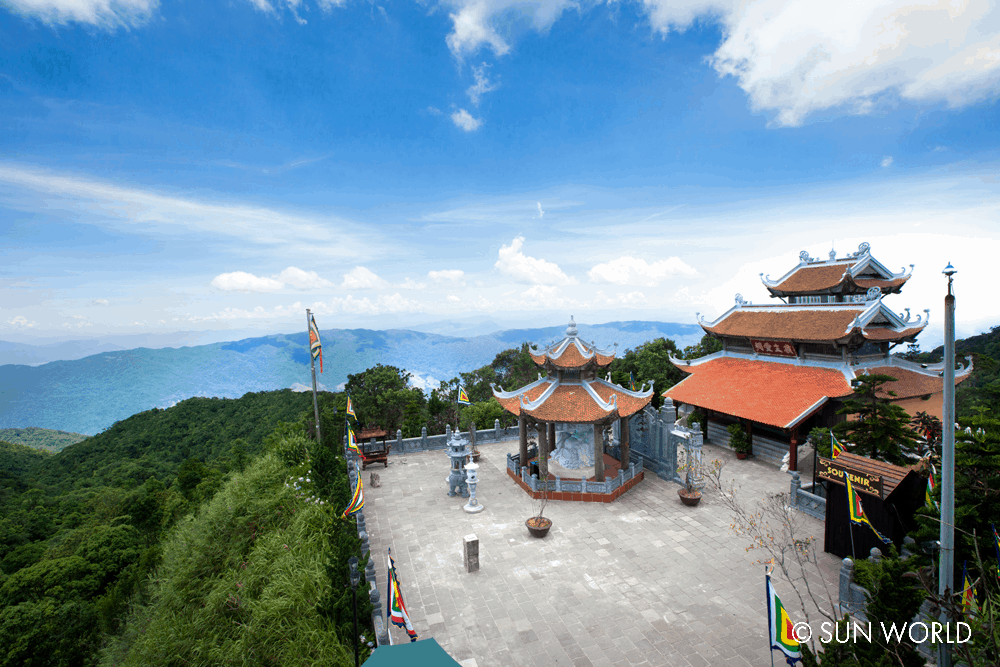 INFORMATION SERVICE ON FANTASY PARK
 Working hour: From 9.00 to 14.00 daily
As maintenance and service upgrades, the following games at Fantasy Park temporarily stop serve
1. Fall Tower
2. Indoor Climbing
3. Canival – Crane Game (gambling)
4. Windmills
ENJOY TASTY FOOD AT MORIN RESTAURANT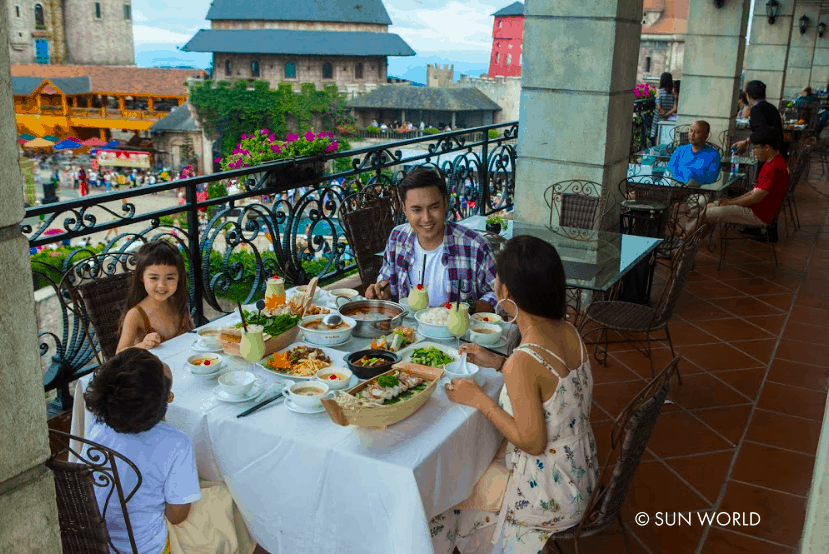 You can read the menu of Morin restaurant here:  MENU THUC AN Morin
BANA AT NIGHT" COMBO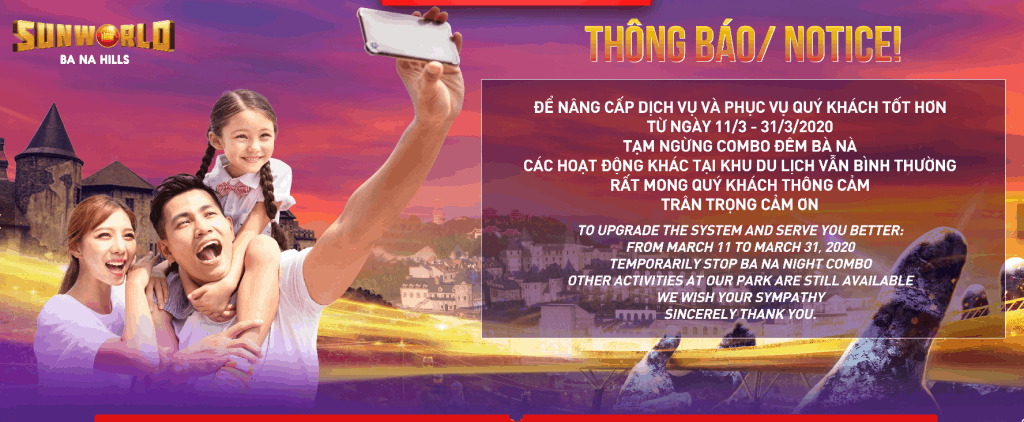 TEMPORARILY CLOSE LE JARDIN D'AMOUR FLOWER GARDEN
Le Jardin de A'mour will be closed for maintenance from March 15 to May 31, 2020
We wish your sympathy
Sincerely thank you!