In early June, netizens and travel tribes alike were taken by storm with first sneak peeks of what would be known as the GOLDEN BRIDGE, a new tourist attraction to be inaugurated in Sun World Ba Na Hills. What makes this Golden Bridge so unique and alluring?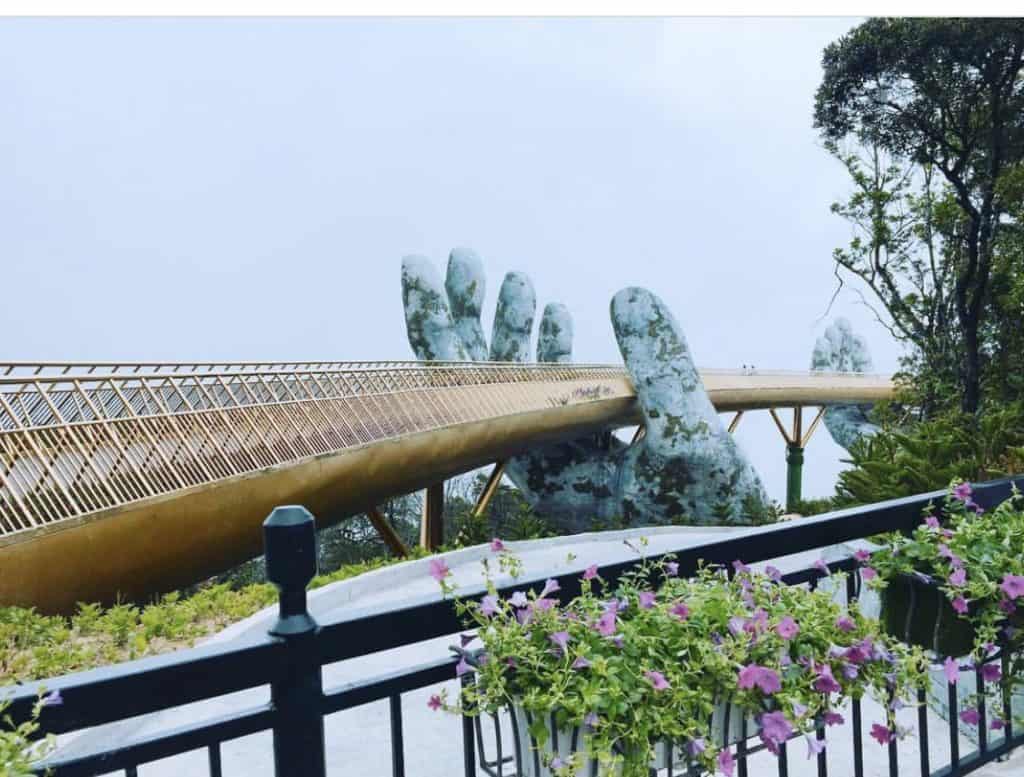 Golden Bridge is now a selfie hotspot among visitors because a walk on the clouds is simply beyond compare.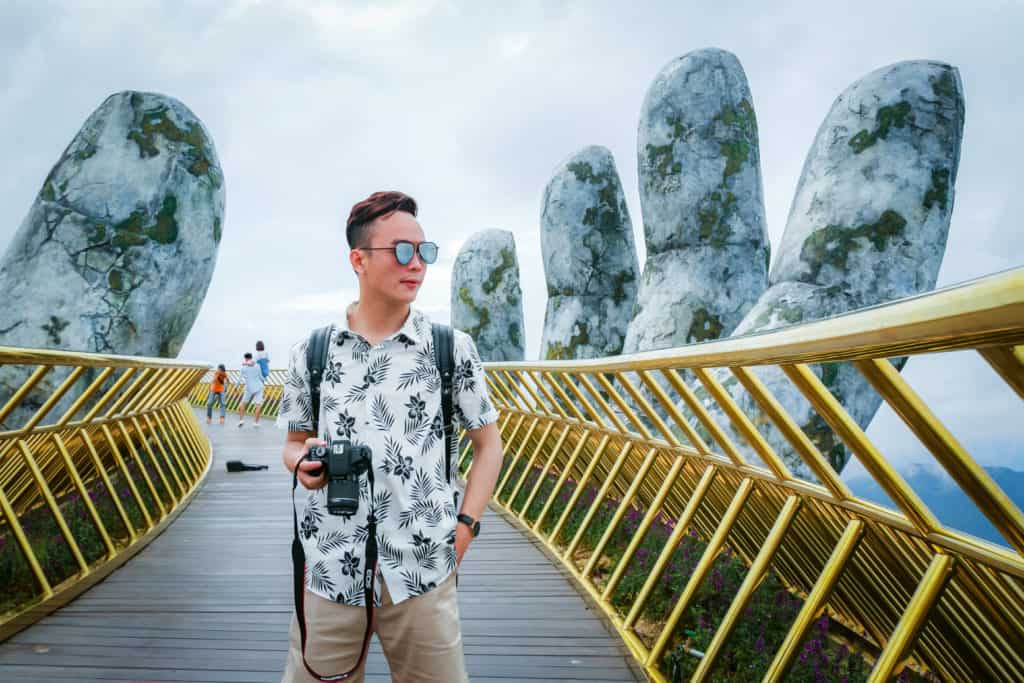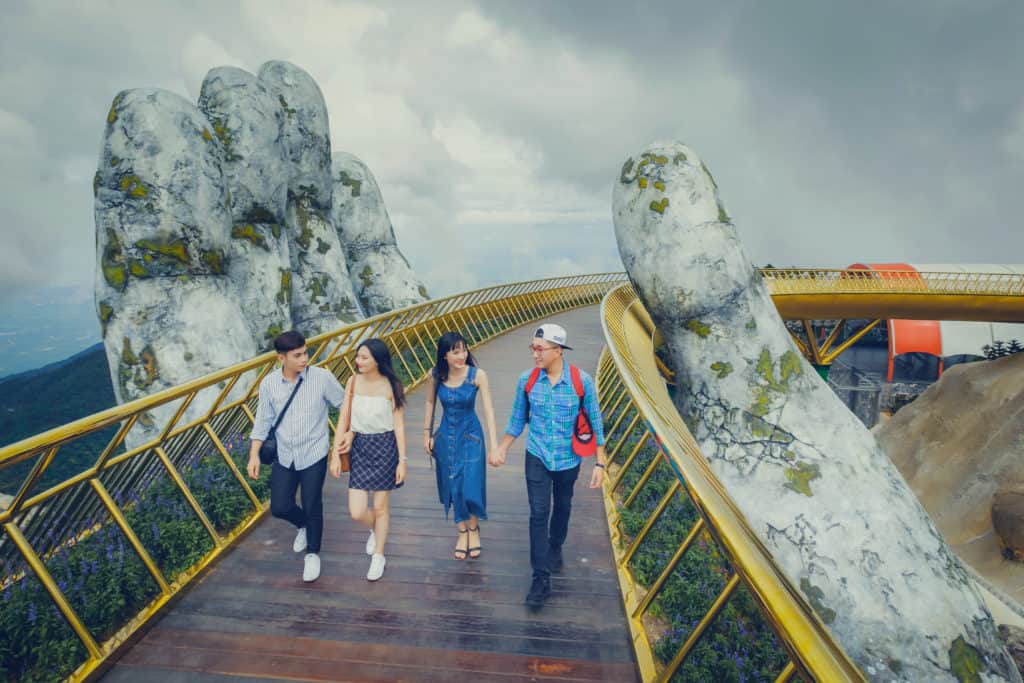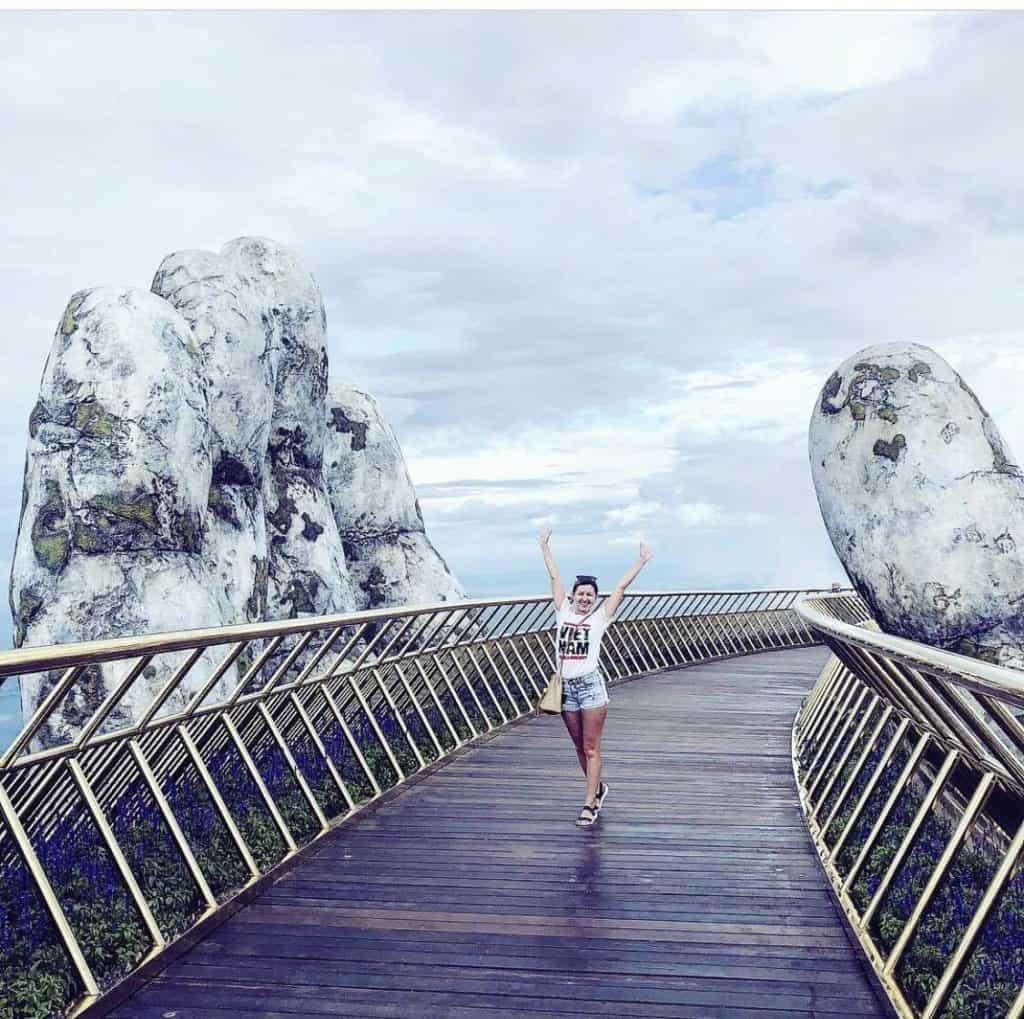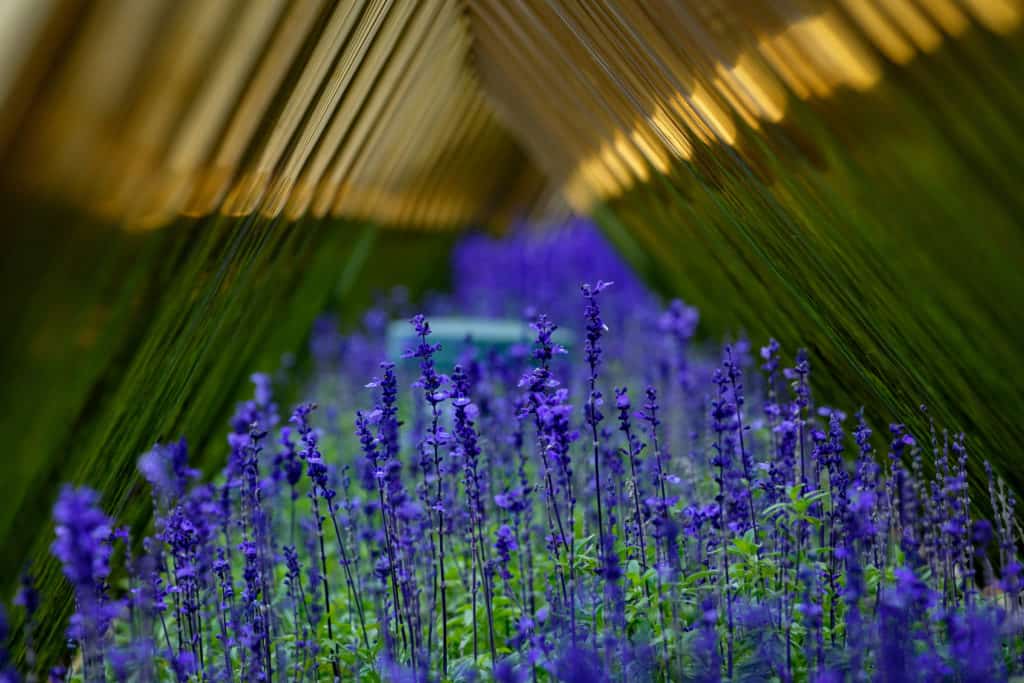 Mealycup sages are planted, strutting their dreamy petals along the Golden Bridge.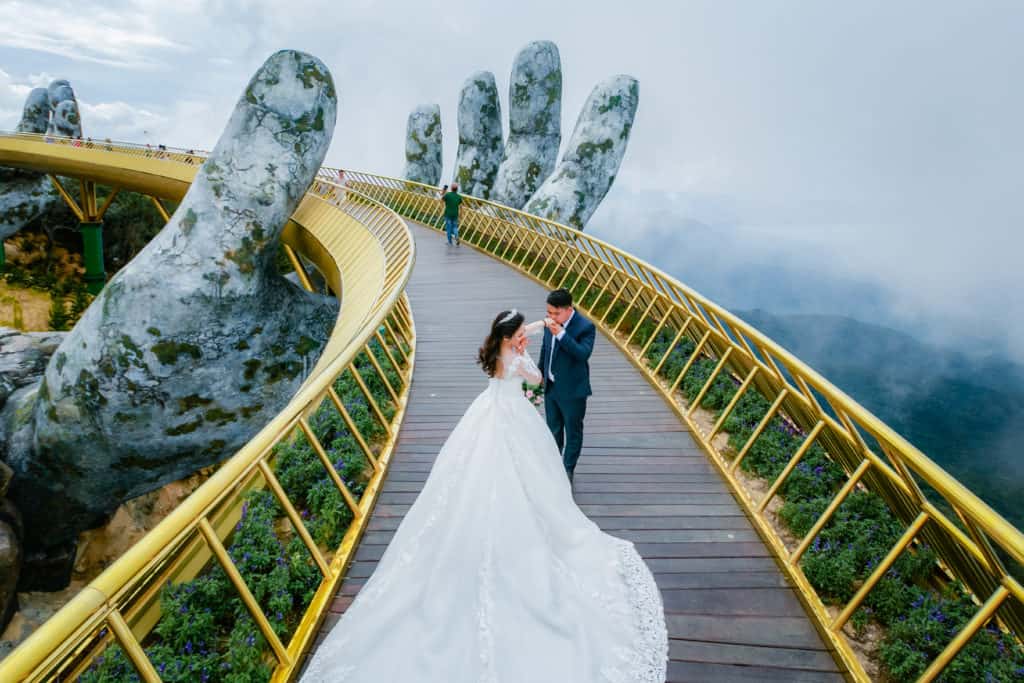 Couples and newlyweds have also promptly caught up and chosen the Golden Bridge as their sweet spot to capture some happiest moments of their lifetime in wedding photo albums.
Nested at the height of 1,414m from the sea level, the Golden Bridge is no less than an architectural wonder that lines a fascinating route on nine clouds and spans nearly 150m.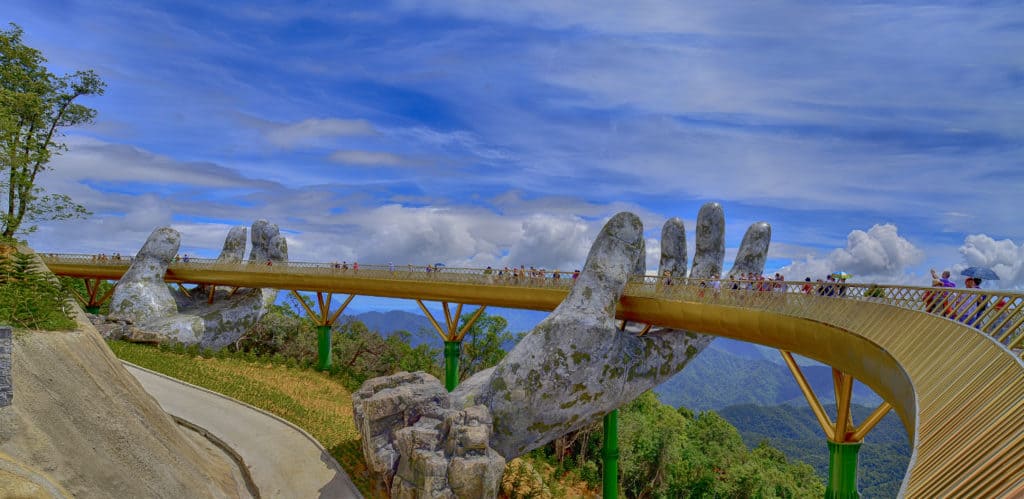 Put atop the cloud ocean to project your view to the horizon, visitors are wrapped in boundless perennial forests racing to infinity. Off yonder is the dimming skyline of Danang City, as this heavenly visual threshold may hold you enraptured in face of eternal nature. Perhaps, it is the exceptional and unutterable natural scenery from the Golden Bridge that explains its irresistible charm to outdoor enthusiasts.