Over 1 million tulips cultured in the "Land of splendid flowers" festival at Sun World Ba Na Hills earned the complex new record "The largest tulip festival ever held in Vietnam". The festival was just inaugurated on the Valentine's Day of February 14, and to last until the end of March.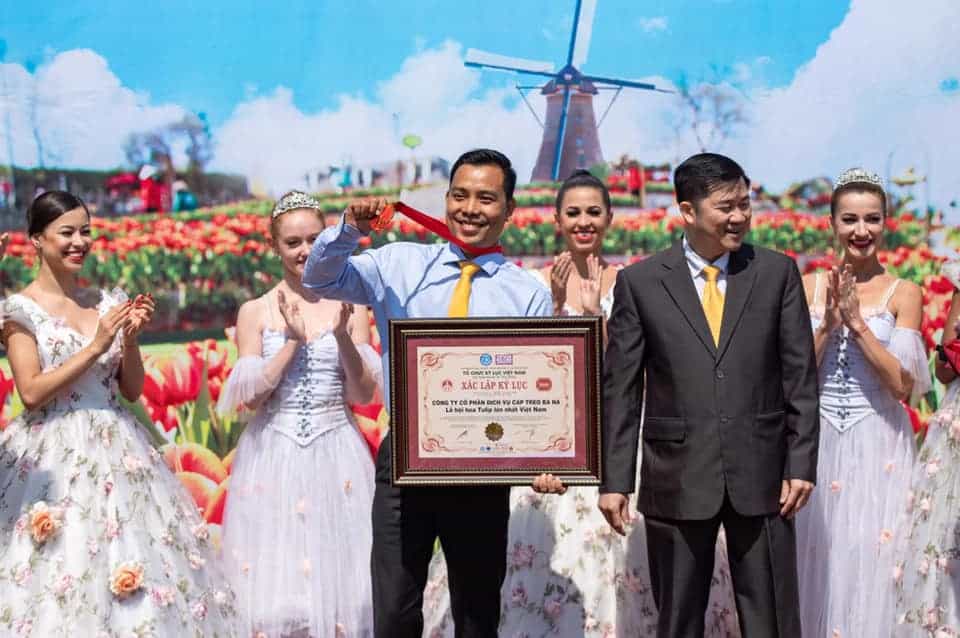 On the morning of February 18, 2019, at the Garden of Sun World Ba Na Hills, the "Land of Splendid Flowers" Festival set a new record of "The largest tulip festival ever held in Vietnam". Mr. Nguyen Lam An, Executive Director of Sun World Ba Na Hills, said the idea of the tulip festival had been nurtured for long and its success was the very efforts in culturing and growing tulips of staff members of the complex. Millions of tulips were grown in the Outdoor Garden and many other places of interests and contributed to the lively and radiant appearance of Ba Na in the eyes of visitors.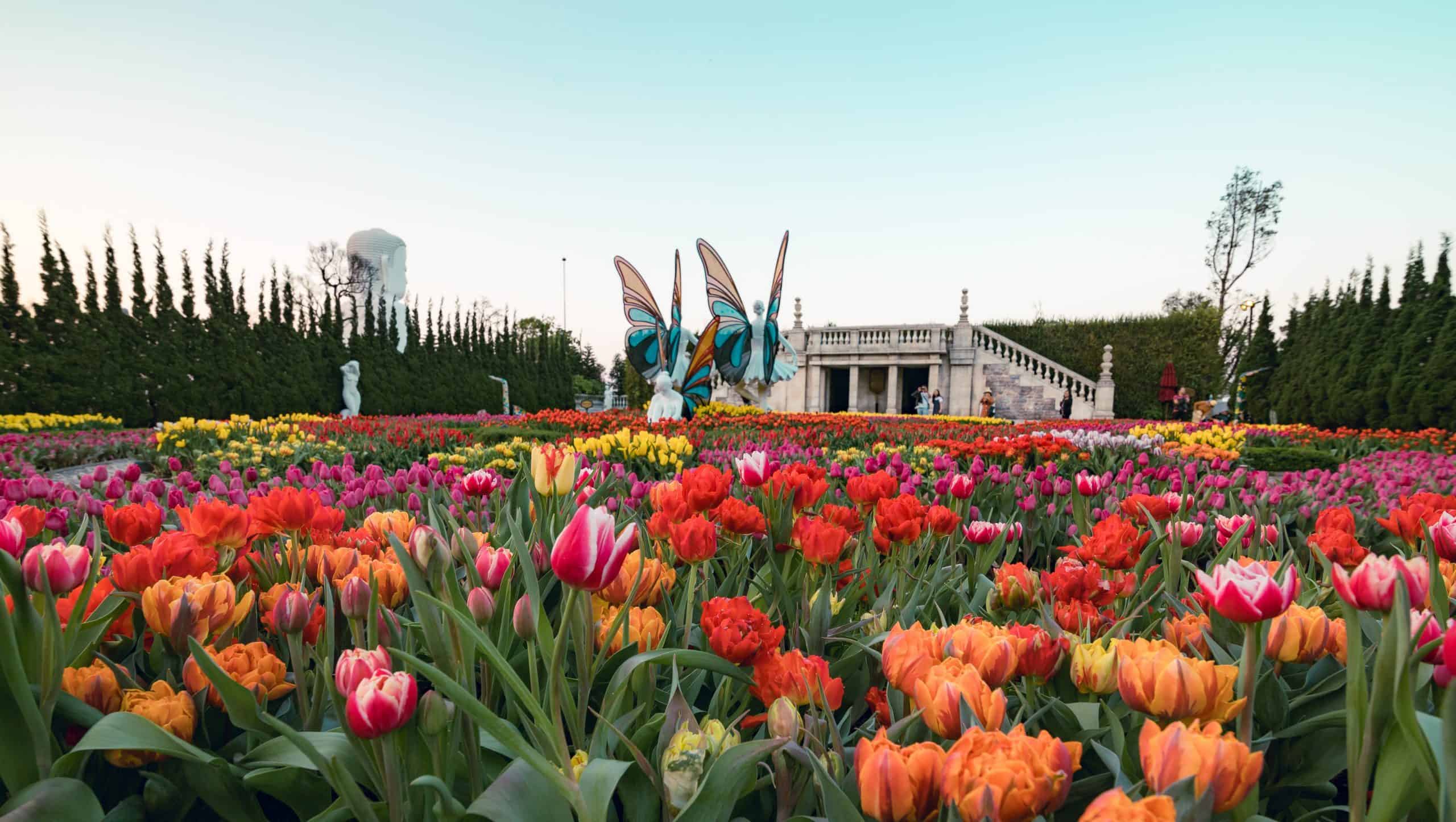 A rewarding event for spring enthusiasts
The "Land of Splendid Flowers" tulip festival features 15 world famous tulip species, including various double petaled ones such as Flash point, Green Dance, Indiana, Purple Valley or Negrita… These species were directly imported from the Netherlands and cultured in Dalat, which ideally enables tulips to grow. In particular, some were grown and thrived right in Ba Na such as Strong Gold, Spring Break, Alibi, Yellow Flight or White Liberstar…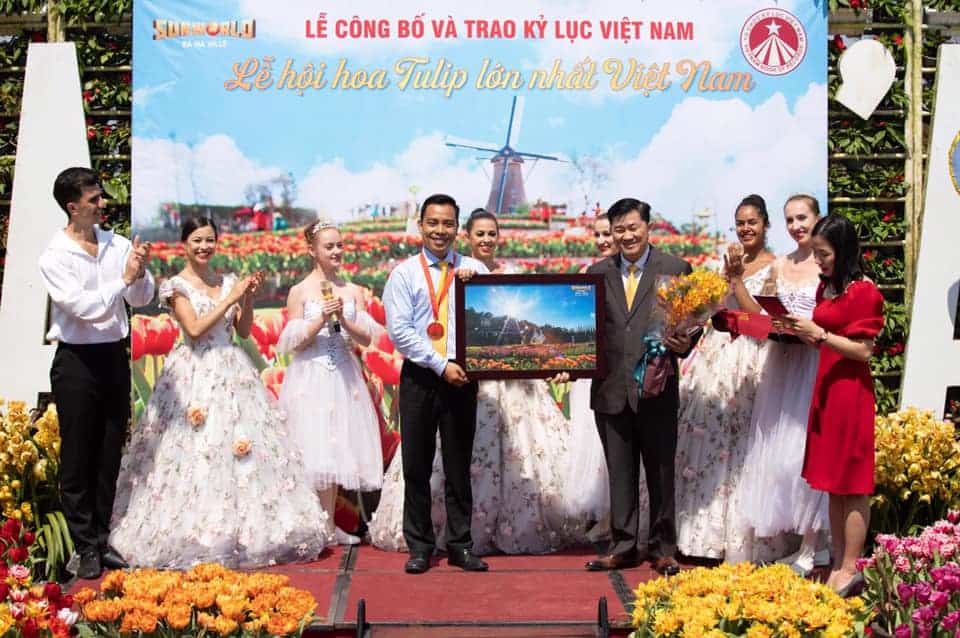 According to Mr. Tran Hoang, the festival is truly one of a kind and held in a tourism rich destination in Danang, which has boasted superior investment infrastructure and resources rich environment. The record of the Largeest tulip festival held in Vietnam now goes to Ba Na Cable Car Services JSC. A national record is meant for outstanding accomplishments of Ba Na Hills in promoting tourism and creativity in tourist business.
A species, thousand words to say
Tulip is graceful, splendid and rich in meanings bestowed upon its recipients. The flower embodies resilient love, affluent life, abundance, prosperity and passion. Turks who initially cultured the flower regarded it a messenger of a heaven on earth and made it part of their poetry and religious and secular works of arts. While Ottoman Empire had tulips grwn to remind themselves of heaven and an eternal life, the Dutch spread the species and made it a reminder of how ephemeral and replaceable this life could be. The relationship to love and passion was chiefly developed in the 20th and 21st centuries, but it was not to diminish the symbolic significance of this flower species.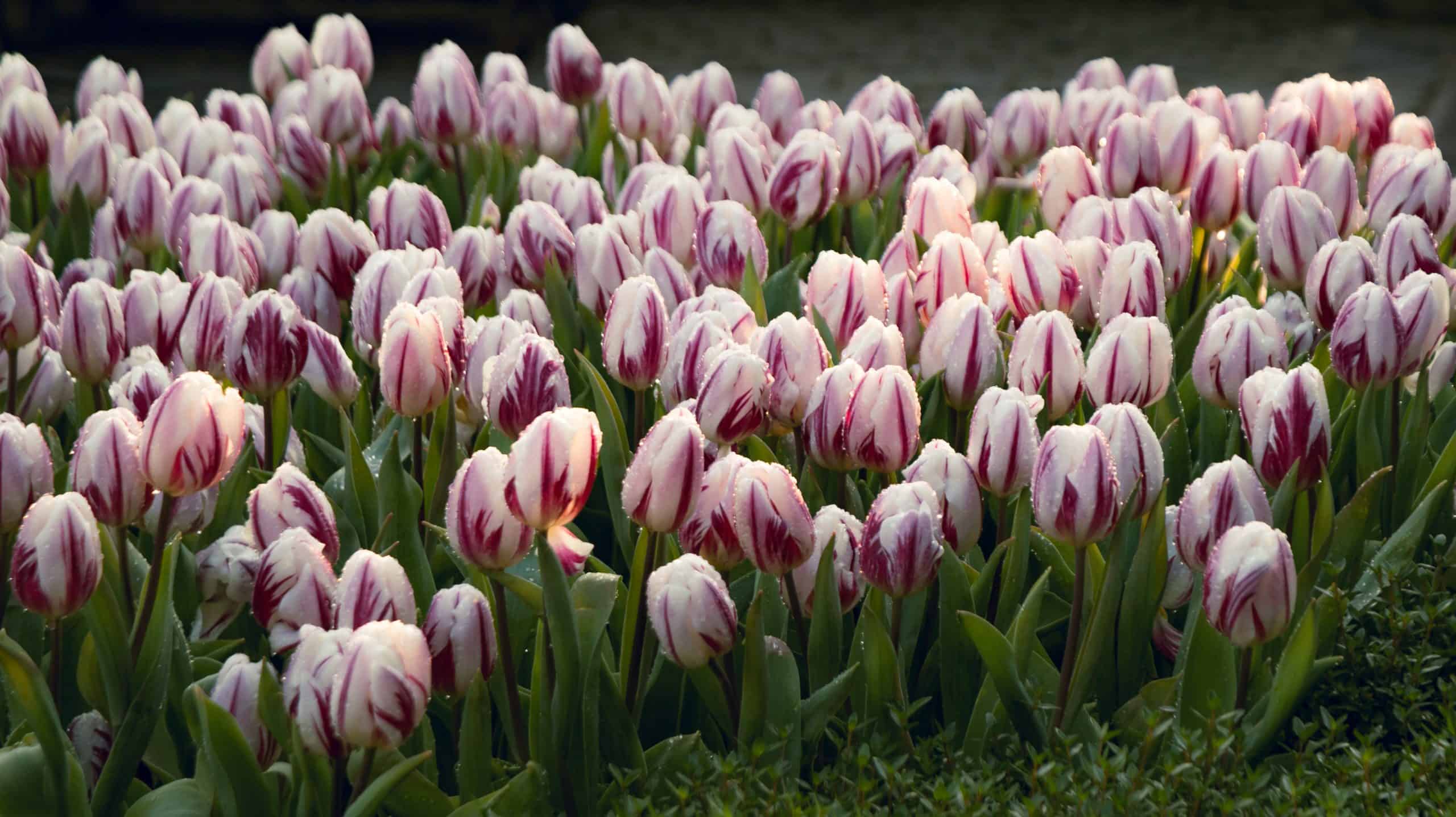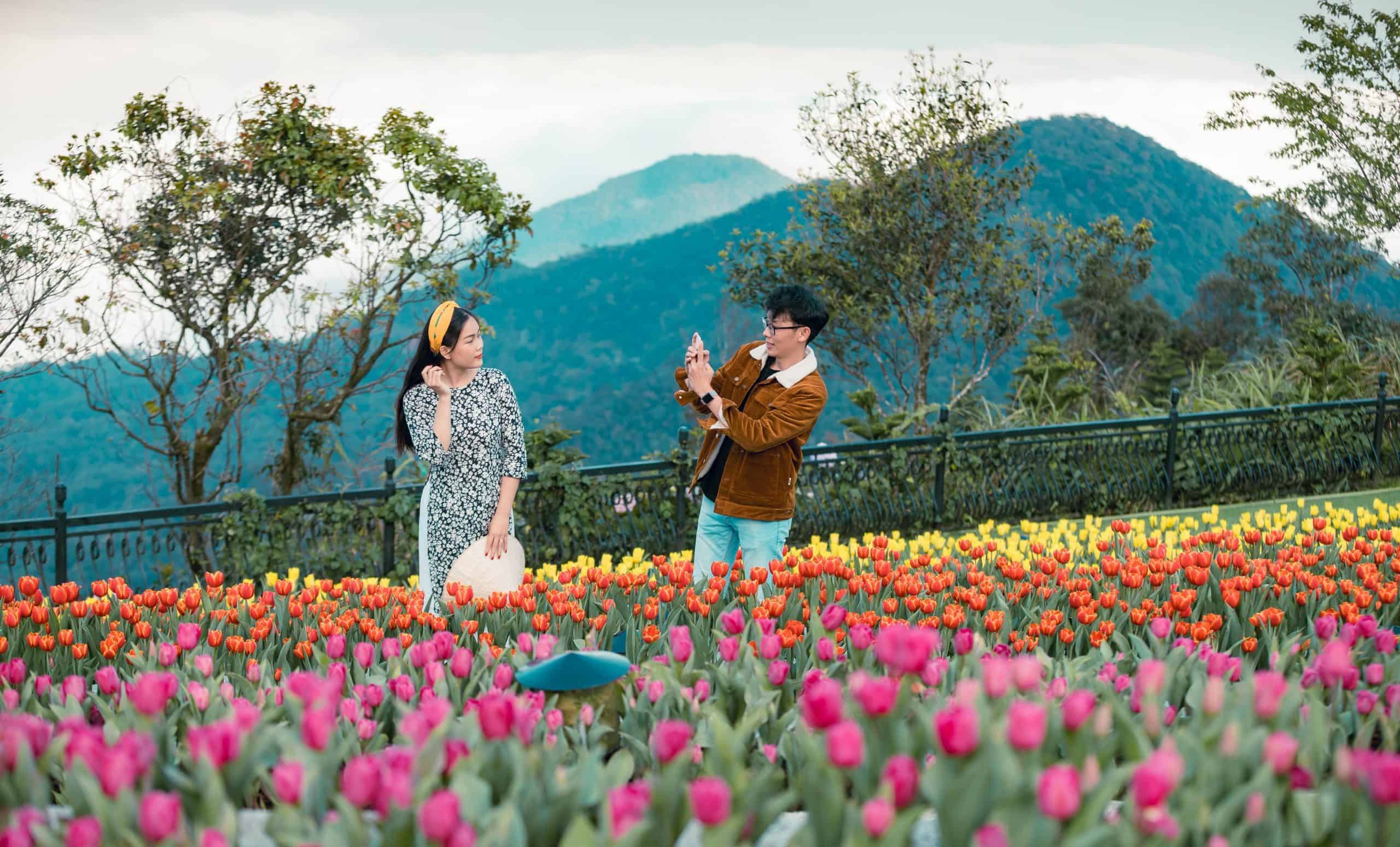 As scheduled, tulip festival will last until the end of the spring on March 31. Afterwards, Sun World Ba Na Hills will continue periodic events such as B'estival in April and May and the Halloween – Winter Festival by year end. Previously, B'estival Sun World Ba Na Hills 2017 was certified to be the most attended beer festival of Vietnam (recorded in 2018).