Sun World is honored to be a companion of U23 Vietnam team
The 2020 Thailand U23 Asia Cup is one of the official tournaments of the Asia Football Federation and hosted on a biennial basis. Matches in Group K involve 4 teams, namely U23 Brunei, U23 Indonesia, U23 Thailand and U23 Vietnam and will take place from March 22 to 26, 2019 at the My Dinh National Stadium, Hanoi.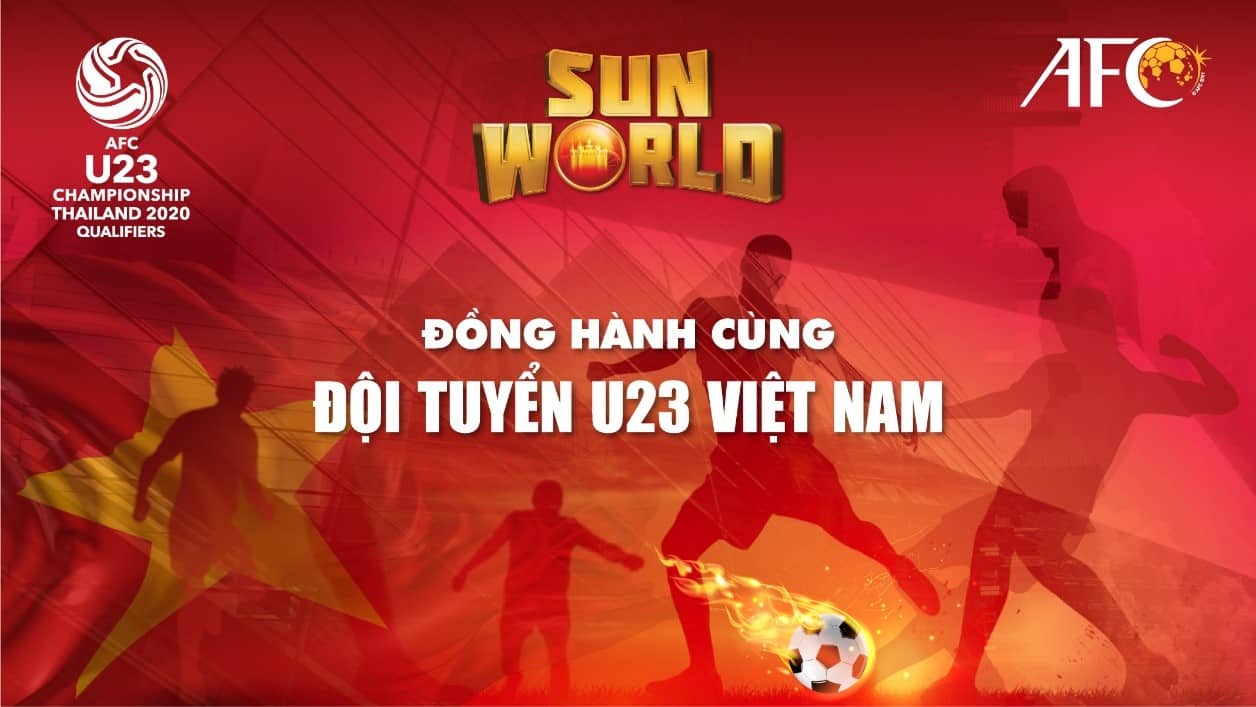 My Dinh Stadium will once again set on fire by thousands of fans. In an attempt to successfully bid the tournament as well as extend the coverage of this championship to football fans nationwide, Sun World is honored to be a companion of U23 Vietnm team in offering the audience across the country most spectacular and jaw dropping live matches of football.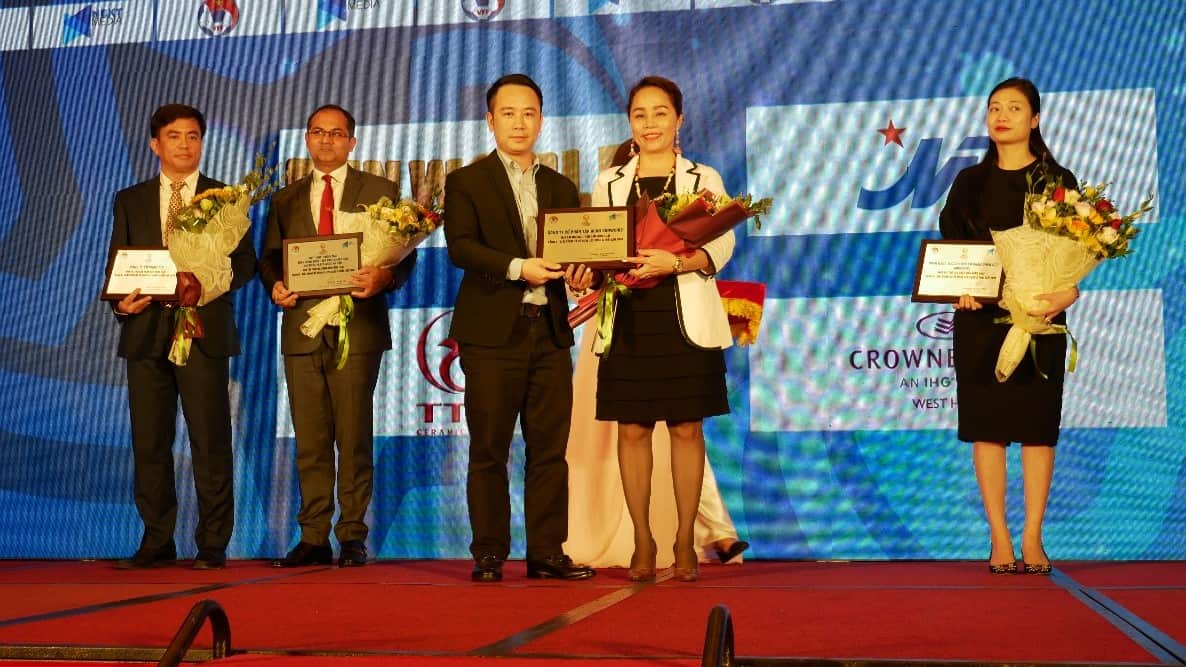 Ms. Vu Thi Que, Marketing Manager of Sun World is presented with a memorabilia from the Organizer Board
Vietnamese football is well underway to professional level and gaining comprehensive approach to global arena. Sun World pride ourselves in being one of the sponsors who offers football fans all over the country vast opportunities to watch live and support our U23 team on all media platforms and channels. We dearly wish to accompany and capture most rewarding moments of the team to their fans from inside and outside Vietnam.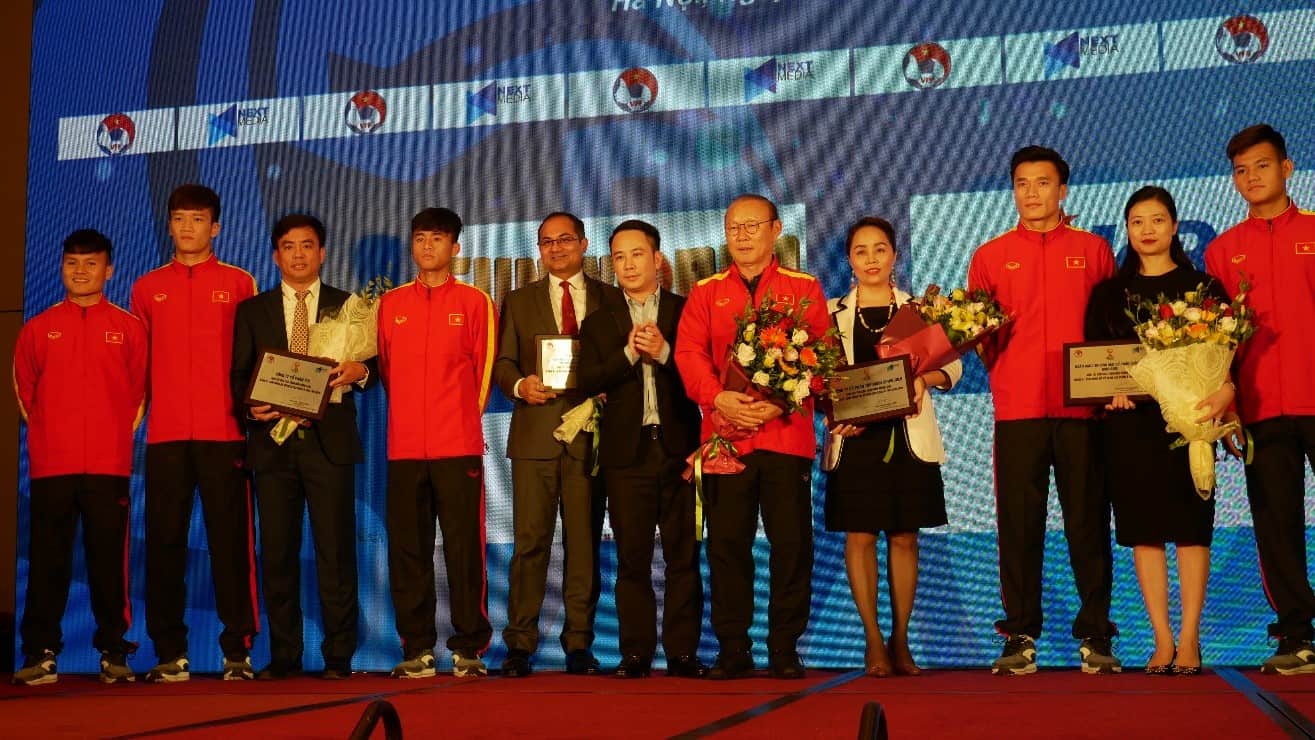 Representative of the sponsor poses with coach Park Hang Seo and U23 Vietnam team
Fans may follow their favorite matches on these following channels: VTC1, VTC3, VOV TV and VOV radio. Relay channels as of March 18, 2019 include the People Newspaper channel, VTV5, K+PM channel, Football TV channel, BTV10 NCM channel and Vinh Long Television 3. Matches are also livestreamed on the Youtube channel of the Vietnam Football Federation (VFF Channel) and Fanpage Next Sports solely dedicated to sports. Besides, Next Media also successfully negotiated with international partners to own streaming copyright of Asia Cup matches in Indonesia and Thailand.
Given the determination of U23 Vietnam National team at the helm of talented Korean coach Park Hang Seo, we do hope our U23 Vietnam team will reap the best possible results in the tournament of Group K – U23 Asia Cup 2020, so that the grand dream of Vietnamese football continues unassailed and heads for new highs of professionalism.