"Love is in the air" – Love is around us, always present, like a waltz circling under the sunrise, clear, sweet, harmonious and sublimated. The breath of love has covered the top of Ba Na Hills, the smiles filled with happiness, the gentle eyes touching, the roses sent in the romantic space of Rosa Garden.
At the beginning of a new spring, it is also the time when Valentine season knocks on the door, the scenery on the top of Ba Na is also full of love and vitality. A love confession is spoken, a love sentence is sent, a hand-to-hand touch, the space seems to be adorned with romance and sweetness interspersed with brilliant roses and fluttering music. In that sobbing and tender beauty, Sun World Ba Na Hills slowly tells you simple real-life love stories through endless experiences.
Exploring the land that begins with love, like the breath of daily life, you will find a different vibration in the journey "together" going everywhere. Going to the top of Chua Mountain on this Valentine's Day will definitely be one of the beautiful memories marking the love story of the couple or the hearts that always seek and believe in happiness ahead.
CHECK-IN with LOVE IS IN THE AIR 
The place to mark the memories of the couple's day at the beautiful, fairy-like Rosa Garden. On this occasion, Sun World Ba Na Hills has witnessed the happy smiles and joyful moments of each couple when coming to Chua Mountain.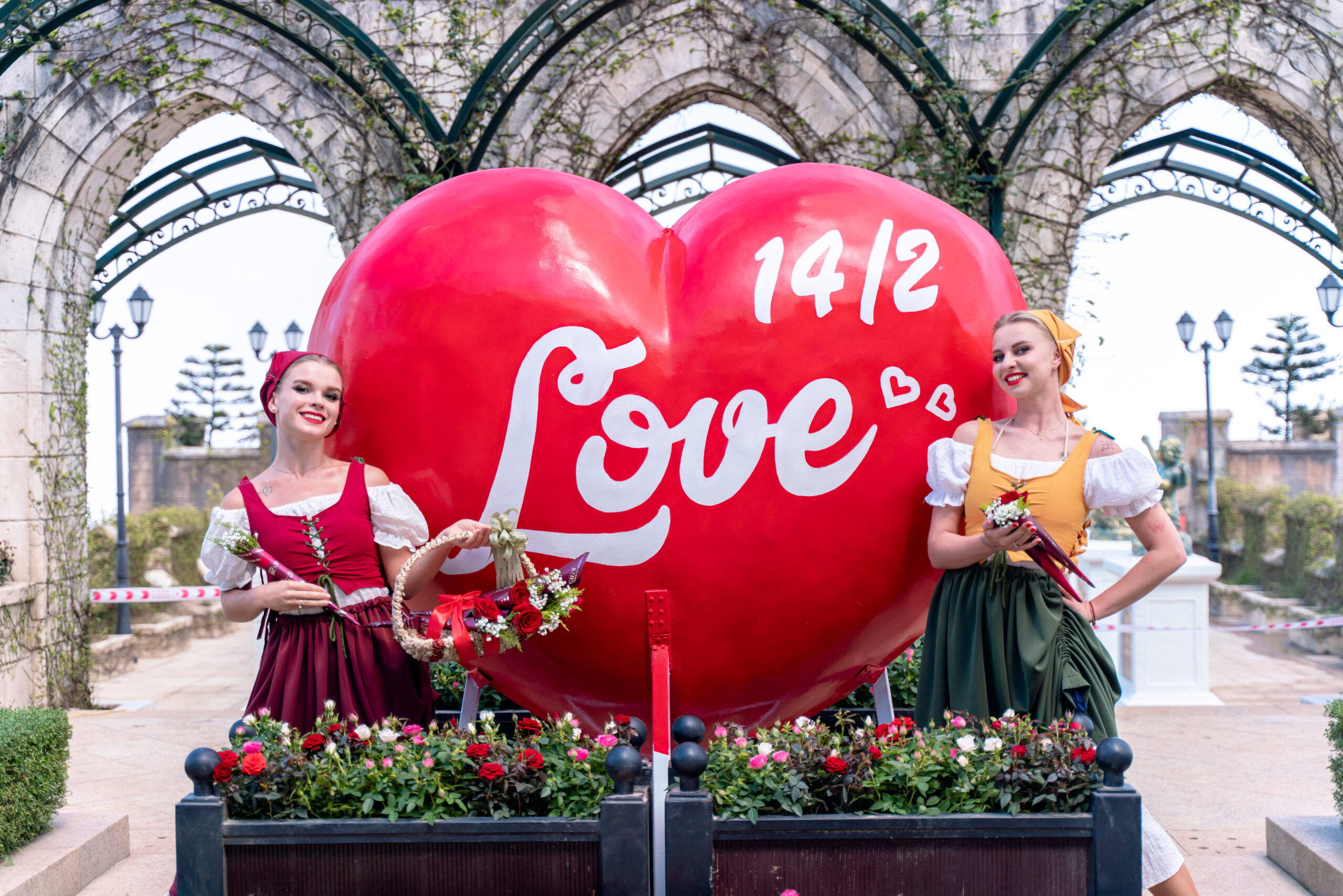 PERFORMANCE OF 40 INTERNATIONAL ARTISTS FROM 20 COUNTRIES
Bursting with special art shows from 40 famous artists from more than 20 countries, Ba Na peak is even more radiant with world-class performances and passionate Flamenco, Zamba or the classy "Chasing the sun" show will tell you about a land full filled with love and gentle vibrations.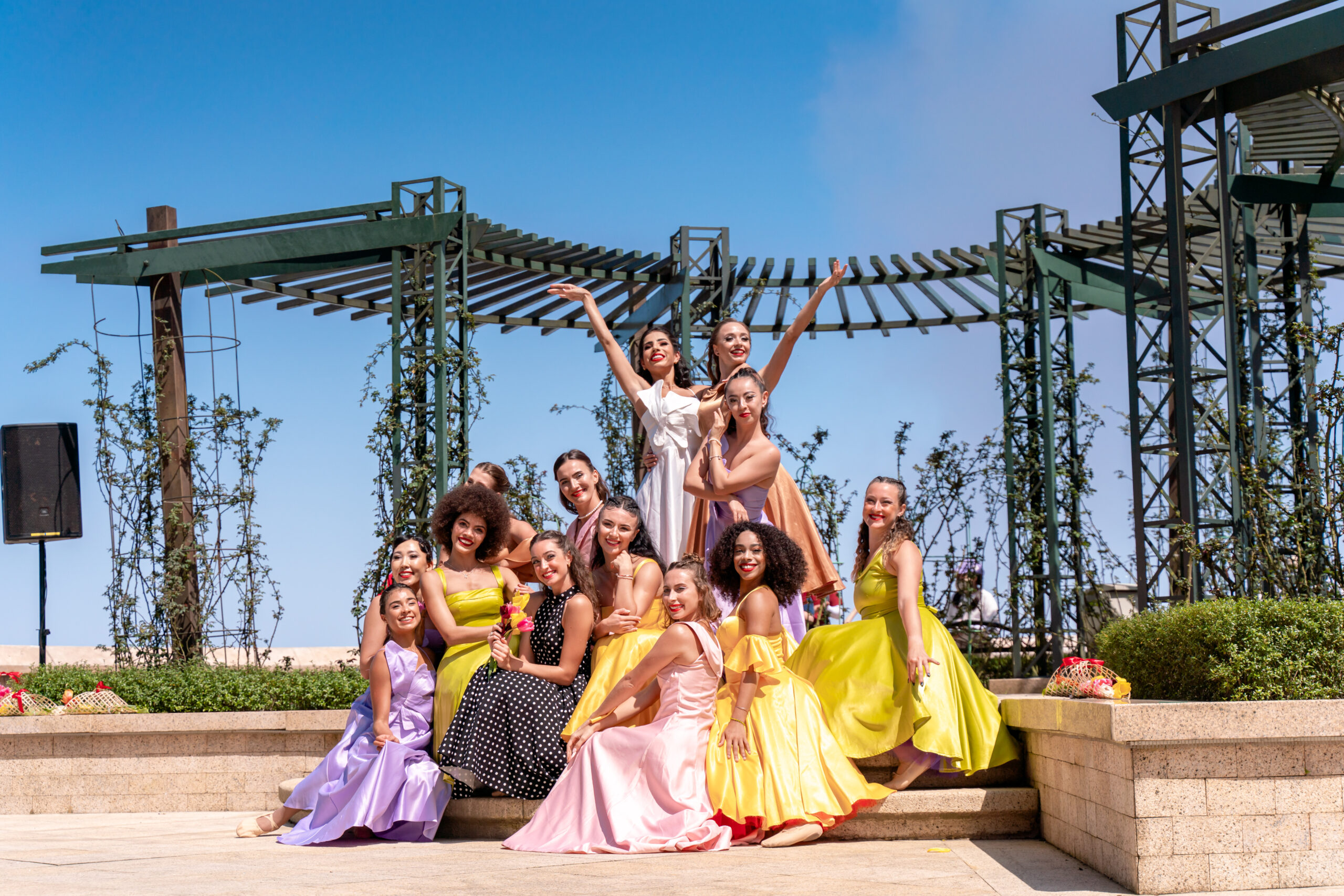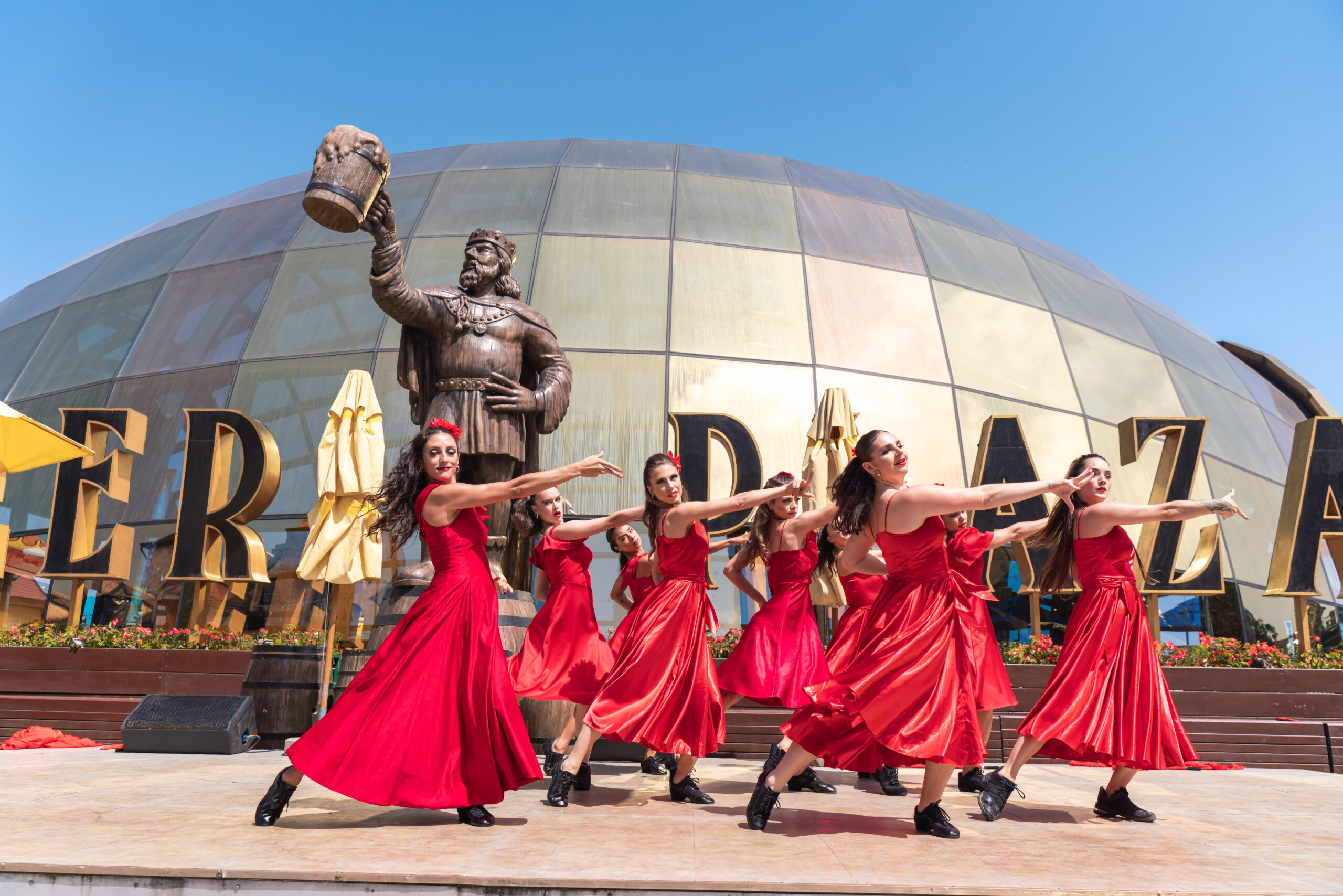 ROSA GARDEN – SENDING ROSES OF LOVE
A special activity is greatly appreciated by men: right at Rosa Garden, European "villages" for sale with colorful rose stalls will be a meaningful gift for your beautiful "half". Many roses have been selected and given to the "other half" with words of love between the space of love and vitality.
We hope this Valentine season and on the upcoming journey, each visitor will have beautiful memories, love and happiness in each trip with loved ones!
———————–
𝗦𝗨𝗡 𝗪𝗢𝗥𝗟𝗗 𝗕𝗔 𝗡𝗔 𝗛𝗜𝗟𝗟𝗦
►Hotline: (+84) 905 766 777