Over 1 million tulips of all colors are to be in radiant bloom in the most magnificent and overwhelming setting on the Lord Mountain in a one-of-a-kind Flower Festival in Vietnam.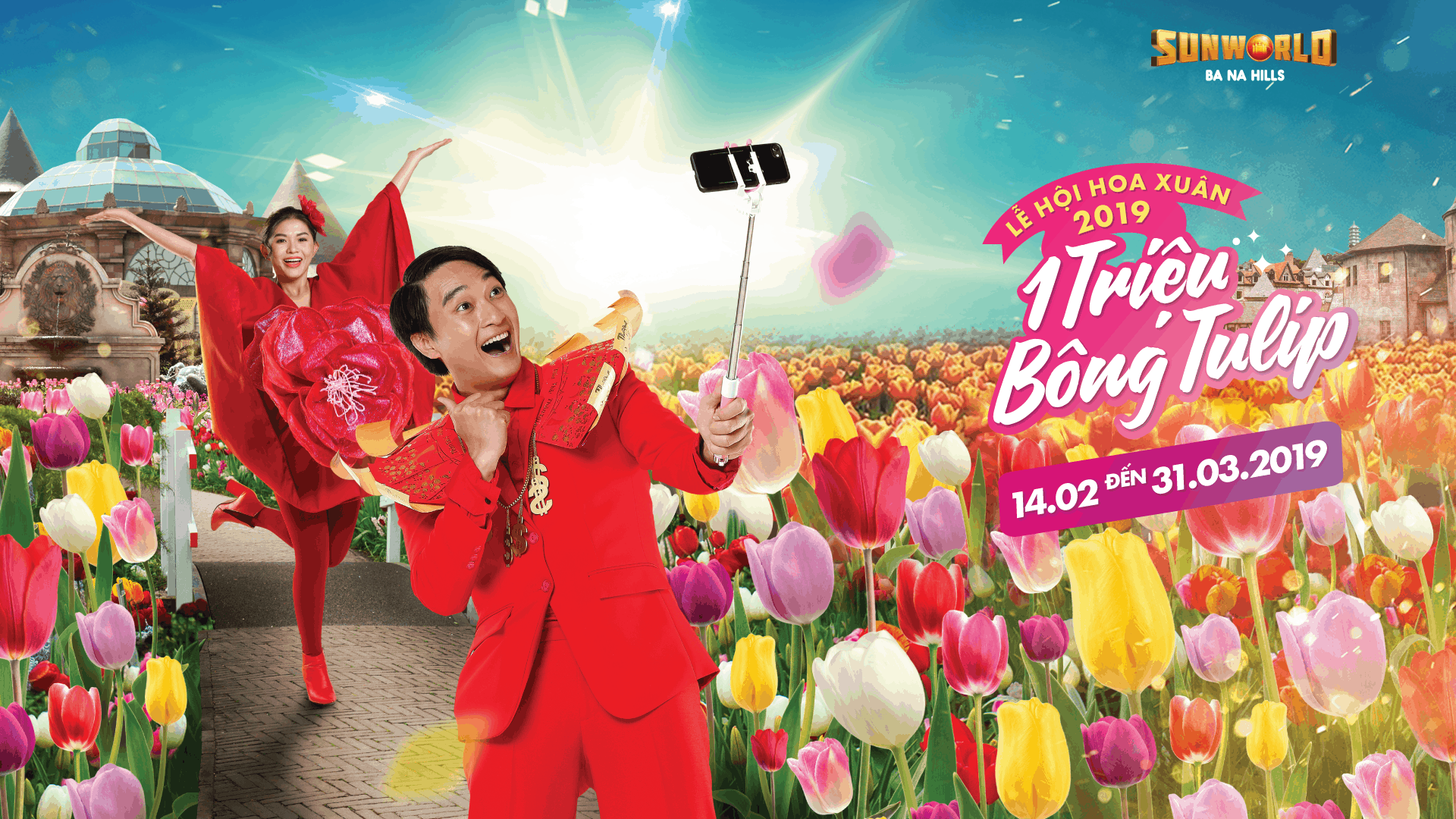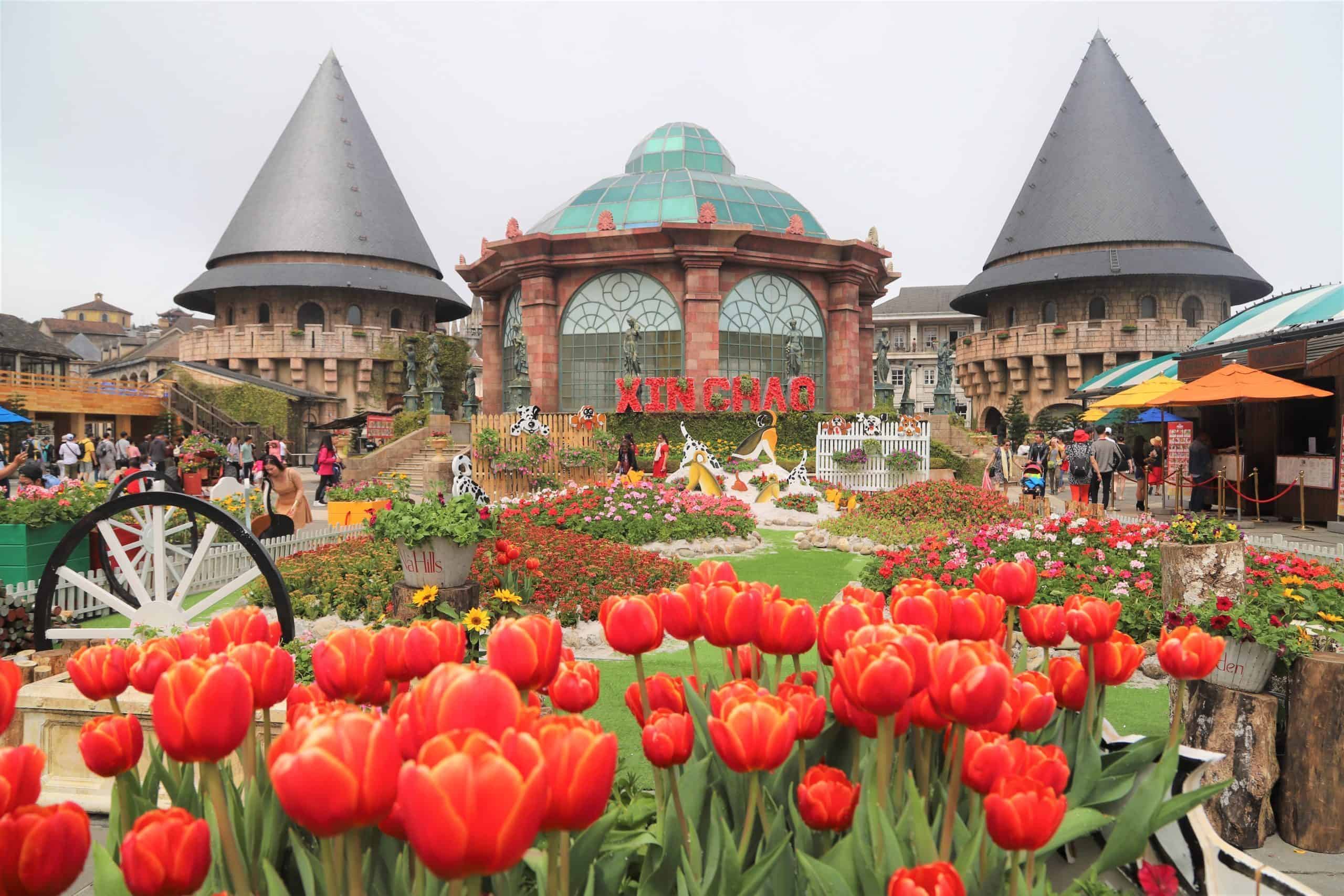 Lasting from February 14 to March 31, 2019, Tulip Festival will transform Sun World Ba Na Hills into a "magical Netherlands" with the presence of 1 million flamboyant tulips in radiant and culturally authentic setting and graphics, further enlivened with special art performances tailored for the Lunar New Year of the Earth Pig. This symbolic species of affluence and love is the sole guest of this year's flower festival in Ba Na Hills, including 9 species from Dalat.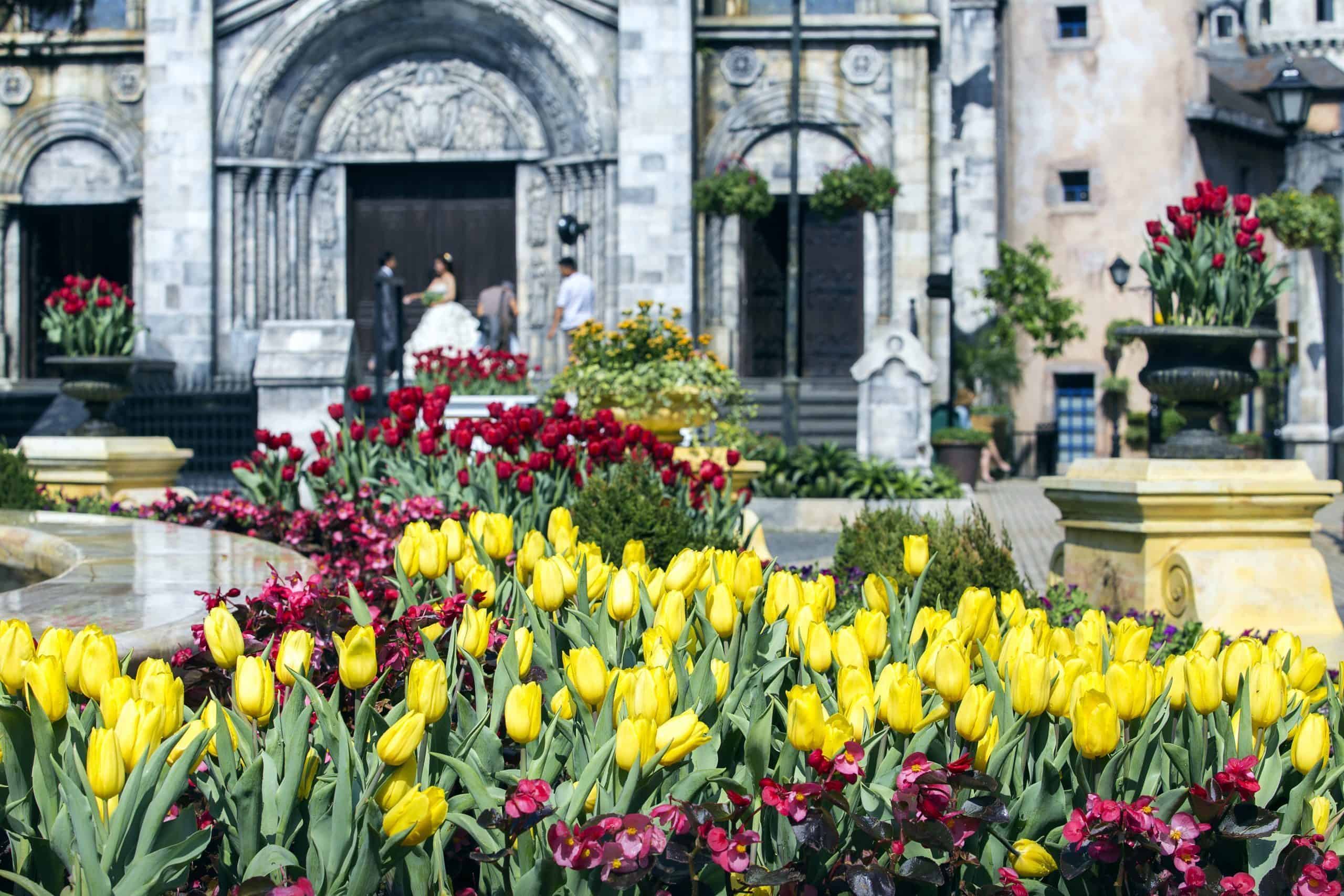 Beside their popular hues such as gold, rosy or red, Sun World Ba Na Hills Flower Festival 2019 also adds spectacular opportunities for visitors to admire special tulip species such as single petaled orange tulips, single petaled purple white tulips or double petaled red and gold tulips… Beside their flamboyant and sparkling clads on the flower gardens that have grown popular among visitors such as the Couple Garden, Fountain of Dreams Garden or the vineyard, these exuberant and beaming tulips also recall some touching legends of love, eternal togetherness or family happiness… in equally enjoyable and meaningful graphic settings at Du Dôme Square – the Tryst.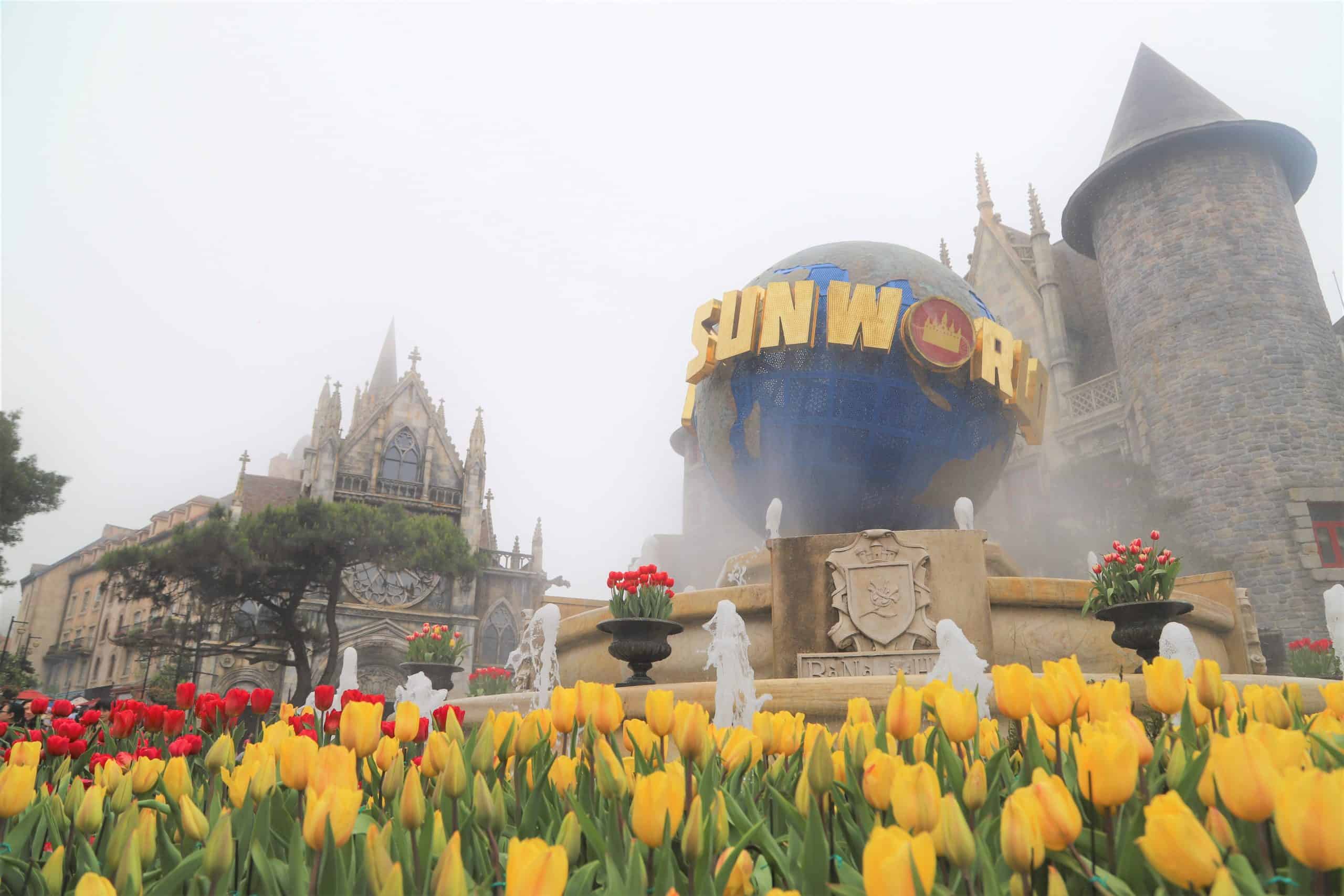 In the refreshing and vital ambience of millions of tulips are upbeat and melodious odes to a new year filled with fulfillment and prosperity. It's how visitors can celebrate a happier and rosier new year in the most flower festival of Vietnam at the height of 1,487m. Sun World Ba Na Hills is long dubbed "a destination of festivals". In any time of the year, visitors are just absorbed in the non-stop festive mood of the complex, from furious B'estival beer festival in summer to the cozy and glittering winter festival or the sweet and gleeful flower festival in springtime… A festival passing by is when visitors even discover a more splendid and captivating facet of Sun World Ba Na Hills.